The Quinault Corrections staff is dedicated to caring for the people our Nation has entrusted to them. The staff works hard to insure that not only the needs of inmates are met, but that they are treated with respect and honor 24 hours a day 7 days a week. The Corrections facility can service up to twenty inmates comfortably and at times has been filled beyond this capacity.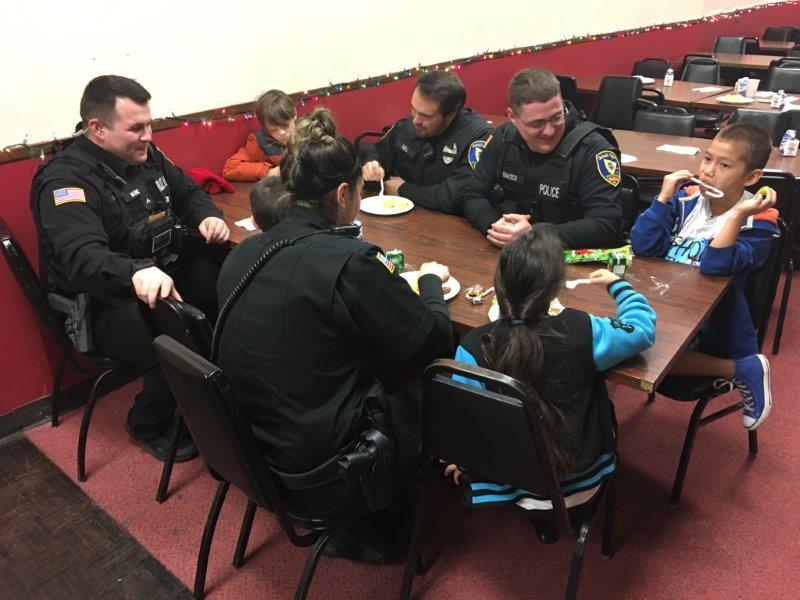 Corrections is one of the most demanding positions in Public Safety and the staff continually meets the variety of challenges inherent with managing multiple persons in a confined space. On top of these responsibilities the Corrections staff also serves as the Law enforcement, EMS and Fire Department dispatchers for all of Quinault Public Safety and fields thousands of calls a year. The Corrections staff is a dedicated team of professionals and truly take to heart in their work and attitudes the desire to care for the people in their charge.
JAIL RULES

VISITS ARE RESTRICTED TO 2 FAMILY MEMBERS OR FRIENDS AT A TIME…30 MINUTES AT A TIME


VISITORS UNDER 18 MUST BE ACCOMPANIED BY AN ADULT


PROOF OF IDENTIFICATION MUST BE SHOWN IF REQUESTED


VISITORS MUST SIGN IN


ANY VISITOR ATTEMPTING TO BRING ANY CONTRABAND INTO THE JAIL WILL BE PROSECUTED TO THE FULLEST


PERSON INTOXICATED OR ACTING DISORDERLY WILL NOT BE ADMITTED


INMATES AND VISITORS WILL CONDUCT THEMSELVES PROPERLY AT ALL TIMES


ANY THREATS OR VERBAL ABUSE WILL NOT BE TOLERATED


VISITORS WILL LEAVE WHEN TOLD TO DO SO


VISITORS LEAVING MUST CHECK OUT WITH JAILER


VISITORS WILL LEAVE THROUGH MAIN PUBLIC ENTRANCE


SPECIAL VISITS MAY BE APPROVED BY THE CHIEF OF POLICE WITH REQUESTS SUBMITTED WITH IN 24 HOURS OF REQUEST PRIOR TO VISIT.
THANK YOU!
For employment Opportunities with the Quinault Corrections Department please visit the Quinault Nation Human Resources web page at http://www.quinaultindiannation.com/jobs.htm or contact Lieutenant Ron Belcher at (360) 276-4423 for more information